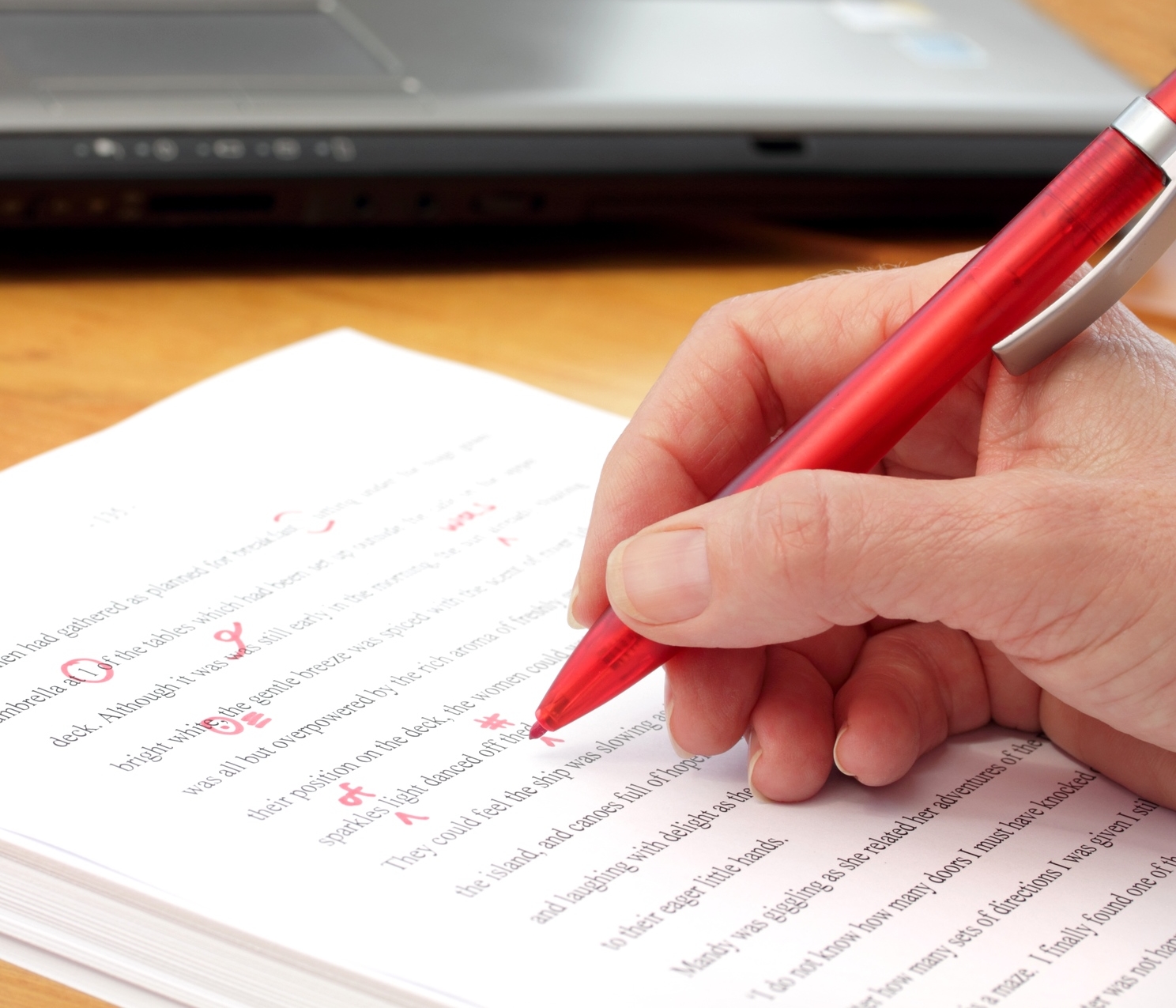 Poor English reflects badly on you and your company. Simple spelling or punctuation errors can be embarrassing but inconsistencies and poor structure can make documents difficult to understand and lose you customers.
Writing for Academics, Business Leaders and Educators
If you want to produce professional documents that impress, or if you just want to improve your written communication skills, I provide professional editorial services, including:
correcting your spelling and grammar.
planning and structuring your written projects.
delivering your message effectively and powerfully.
writing to inform, educate or persuade.
creating UK-English or US-English documents.
Proofreading
Proofreading will check your document for basic grammatical and spelling errors. Many of these can be checked automatically, by making sure you have your spelling and grammar checker enabled on your software. I will highlight your mistakes so that you can improve your writing skills.
Copy-Editing
Copy-editing goes further than proofreading, including making suggestions for re-writing sentences and highlighting inconsistencies. This may also involve re-structuring your document content so that your information is presented to your readers in a logical and effective way.
How to to Proofread/Copyedit Your Documents
1. Always use a spellchecker.
Ensure your spellchecker is switched on and configured correctly (for UK or US). This will catch most of your spelling mistakes.
2. Never use a spellchecker.
Don't rely on a spellchecker as the only method for checking your document. In many instances you will type a correctly-spelled but inappropriate worm [sic]. Someone must look over the document.
3. Print out the document (plant a tree).
For most people, it is easier to check a document that is printed out rather than looking at it on-screen.
4. Use a fresh set of eyes.
If proofreading your own document, leave this task for several days (or weeks) if you can, so that you forget exactly what you wrote and can view it again afresh. Alternatively, ask a friend or colleague to look over it for you.
5. Use your ears too.
Reading out loud can highlight clumsy, confusing or ambiguous text. Get your computer to read the document to you, if you have this facility.
6. Proofread while awake.
Do this type of work whenever your brain is most alert. So if you are a morning person, proofreading as an afternoon wind-down activity is probably not a good idea.
7. Don't get distracted.
Proofreading and copy editing is best done in a quiet environment with no (few) distractions.
8. Proofread like a robot.
Focus on one type of issue at a time. Read the document several times, each time focussing on a different issue to improve the consistency of your writing. For example, first check headings, check spelling and then check formatting.
9. Don't be a perfectionist.
Don't expect to catch every error in large documents. There are diminishing returns in re-checking large documents multiple times. Getting your document out on-time may be more important than getting it 100% correct. For small or important documents, however, perfection may be a priority.
10. Call in the professionals.
To ensure your documents are professional-looking and for a quick turnaround, consider outsourcing to an editorial professional.
Contacting AAM Design
If your company or organisation needs professional document design, you can hire me on a freelance or contract basis. I'll be happy to give you a fixed-price quote or an hourly/daily rate.