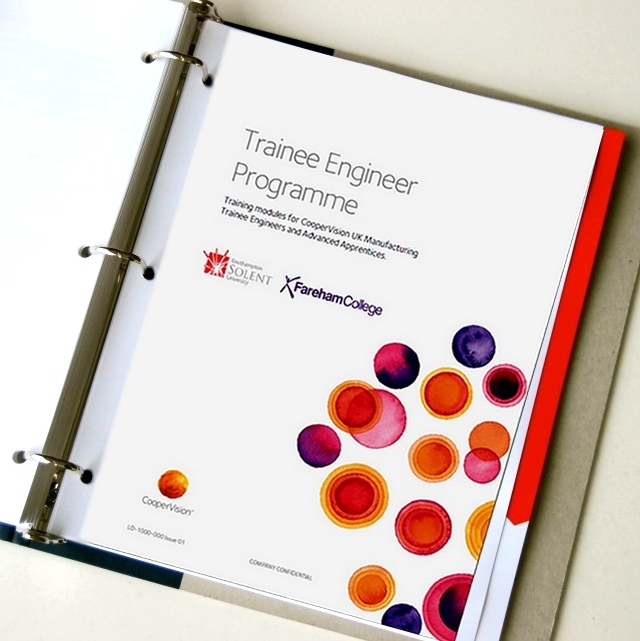 Do you need training or educational documentation? I design training programmes and support materials for in-house training or customer training. I also create educational publications (exhibition guides, study packs, etc.) to support the work of museums, galleries and exhibitions.
Effective Training Design
Designing an effective training course demands that you include useful and accurate content, present your content in a memorable and easily digestable format and that you and your trainees receive feedback to prove the effectiveness of the training and to prove that the trainees have absorbed the content.
How to Create Successful Training
Developing effective training requires planning and research before you create your training materials to ensure you meet your customer's requirements.
1. IDENTIFY THE OBJECTIVES.
Be clear about the aims of the programme and the goals of each training module.
2. DEVELOP A TRAINING PLAN.
Your plan will typically include a schedule, learning objectives and a list of available resources. Estimate how much time to spend on each learning objective to aid the development of training materials and ensure that equal time is devoted to concepts of equal importance.
3. CREATE A LIST OF REQUIRED TRAINING MATERIALS.
Will your trainees need hands-on access to software or equipment, screen shots, and documentation that detail features and/or instructions?
4. WRITE AN EXPLANATION OF CORE SKILLS TO BE LEARNED.
An overview of what trainees can expect to learn after progressing through the training materials will help you understand what it is that you, as a trainer, will have to provide.
5. STRUCTURE YOUR LEARNING OBJECTIVES.
Determine what training modules, or sections, are required to complete the programme.
6. INTEGRATE VISUAL ELEMENTS.
Use graphics, videos, tables and other visual tools to reinforce important concepts.
7. INCORPORATE REVIEW EXERCISES.
To accommodate different learning styles, integrate review exercises in various formats to reinforce content (ask questions, provide overviews, group discussions, etc.).
8. ASSES THE TRAINEES' KNOWLEDGE OR SKILL.
Ask your trainees to describe what they know, answer questions or perform a task to prove that the learning outcomes have been met.
9. ASK TRAINEES FOR FEEDBACK.
Evaluate the effectiveness of the training by asking trainees to share their opinions. Feedback forms could contain questions about organization, clarity, variety and usefulness.
10. UPDATE YOUR TRAINING MATERIALS.
Use the feedback to improve your programme and your materials, and keep them up to date.
Interactive E-learning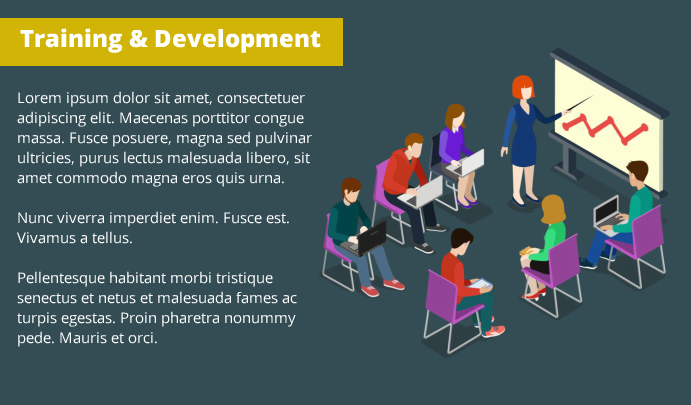 AAM Design designs and produces e-learning courses using the advanced features available in PDF and PowerPoint (not just bullet points and screen captures) to create interactive learning modules that engage with the trainee and help them acquire and retain knowledge, skills and core competencies.
When developing e-learning modules, AAM Design will:
template your plans, processes and presentation formats to increase speed of production and consistency.
personalise your content by adding custom pieces where necessary.
use text and image links and offer branched choices to enable interactivity.
use memorable graphics (please, no more beany men!) to add interest and engagement.
incorporate real-world examples to bring e-learning into the real-world (not just the classroom).
provide only the essential information, so as not to overload your trainees, and teach them how to locate additional resources.
pace your introduction of detail and complexity carefully to allow your trainees to assimilate the detail.
integrate testing with your module content to build-in demonstrated competency.
"While many e-learning developers do a good job focusing their attention on the e-learning content, they often overlook the needs of the organisation: the budget and the timescale. AAM Design balances the needs of everyone involved."
Education & Exhibition Guides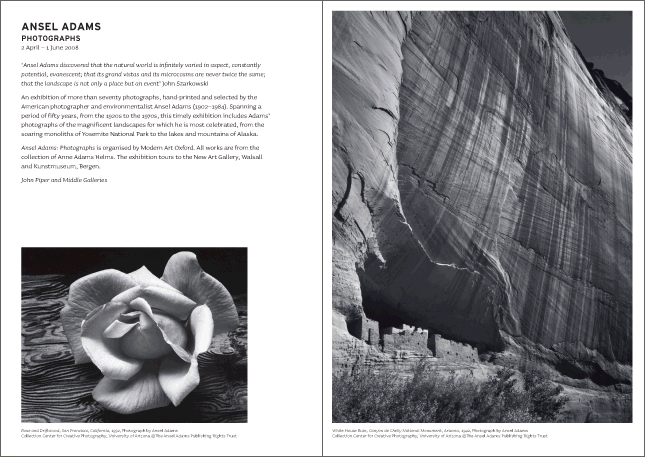 Exhibition guides should be simple to use, easy to understand, contain your essential message and should not be used as a dump for detail, which may overload or bore your visitor. It will probably also include images of the items on display, to give the visitor a take-away guide of their visit.
I can help you to create PDF documents you can view and print and play. Alternatively, I can create a template for you to create your own guides. PDF documents can be accessed from your website by visitors using their own hardware devices (laptops, i-pad, tablet or smart phone), which means you don't have to provide expensive hardware.
The Ultimate Multi-media Format - PDF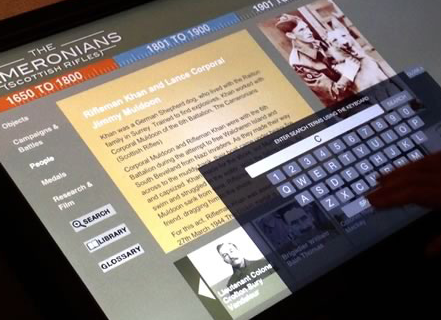 Compared with other formats, such as custom audio guides, PDF guides have several intrinsic advantages:
they take a short time to produce.
they can be amended/updated quickly, easily and cheaply.
they don't require expensive custom hardware to run on.
they are relatively inexpensive to produce/translate.
they are printable so you can give copies away or just have them available for interested visitors to read.
they are viewable by laptop, iPad, tablet or smart phone (just provide a link or QR code to your website page).
they are playable (like audio guides) with a suitable smartphone or tablet app.
they are downloadable before, during or after the event.
"The practicality of an editable, viewable, printable and playable PDF guide will make your budget go much further, whether your exhibition is hosted by a national museum or the local village hall."
Contacting AAM Design
If your company or organisation needs professional document design, you can hire me on a freelance or contract basis. I'll be happy to give you a fixed-price quote or an hourly/daily rate.