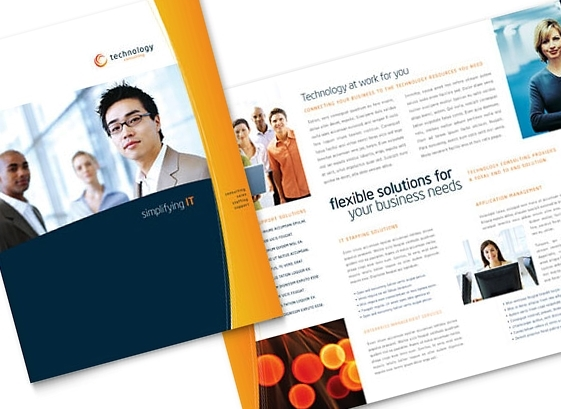 A graphic designer or agency may create a great-looking document; but is it also easy to read, simple to understand, clear and unambiguous, easy to navigate, structured logically, written in language your audience will understand? AAM Design can help you to deliver documents that look good AND communicate effectively.
Do You Need a Graphic Designer or an Information Designer?
A graphic designer produces documents that look good. I am not a graphic designer. My background in engineering enables me to understand complex, scientific and technical subjects, while my training in technical authorship allows me to write about them. I also have a life-long personal interest in art and design, which enables me to apply myself creatively to the challenges of presenting information. This is "information design".
Clear Structure
A poorly organised document could mean that your readers cannot find the information they are searching for? Providing an effective document structure will ensure your readers have confidence in your document, your product and your company.
Concise Content
A badly written document could mean that your products or services are not adequately explained. Optimising your content will inform your readers efficiently and effectively, supporting and delivering the detail that they need.
Captivating Format
A document let down by poor presentation may not even be read. Providing a professional format that grabs your readers' attention and looks the part, will enable you to deliver your message to potential customers.
Creating Stylish Corporate, Marketing and Sales Literature
I create corporate guidelines, product data sheets, technical specifications, etc., in clear and concise English that your audience will understand. I then add simple but captivating design elements to direct your reader's attention and emphasise key features and benefits of your products or services.
If you have existing corporate guidelines to follow, I can work with these to produce documents in that style. Alternatively, I can create an appropriate design from scratch that incorporates your logo and sympathetically reflects your existing brand. If you want to produce documents yourself, I can design easy-to-use templates to enable you to create documents for viewing on-screen, for printing locally or for printing externally by a professional printer.

Professional Design at Less Than Agency Prices
To make your budget go further, it makes sense to outsource your graphic design work and let AAM Design create documents in your corporate style. Alternatively, I can create easy-to-use templates to enable you to generate your own documents for viewing on-screen or for printing locally or professionally. And because I don't have the overheads of a large company, this means you can get professional document design at less than agency prices.
Contacting AAM Design
If your company or organisation needs professional document design, you can hire me on a freelance or contract basis. I'll be happy to give you a fixed-price quote or an hourly/daily rate.